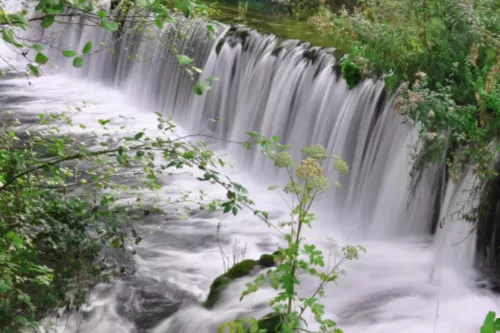 Rivers – Waterfall
Rivers
Two sceinic rivers, Vrbas and Pliva, are floating through Jajce. Vrbas river is a tributary of the Sava river in the Western part of Bosnia and its length is about 240 kilometers. Pliva river on its course, 33 kilometers long, creates natural link between Jajce, Jezero and Šipovo and plays a vital role in the development of the re- gion.
Exceptional clarity, and various flora and fauna provide creation of tuff stone.
Waterfall
In the center of the town, river Pliva over tufa rock, flows into the river Vrbas, creating a magnificent waterfall, a symbol of Jajce. The best view of the waterfall provides a viewpoint at the entrance to the town, in the street of the Second Session of AVNOJ and a viewpoint below the Banja Luka-Jajce highway.